Coyote Teachings: Master Class in Reverse Teachings

One of the Medicine Teachers of the Direction of South, is Coyote. He is known for showing us how ridiculous we can sometimes look or act, by doing the same himself, allowing us to see ourselves more clearly.
He goes about things in a different way than others do, and shares his "backwards" teachings with us, to help us to understand everything better.
There are some Coyote Medicine People in our world who do everything backwards, in order to better demonstrate and emulate his teachings.
Yet Coyote is best known for his humor, for in making us laugh at ourselves, so that we drop the seriousness that we have become mired in and lighten up, and this enables us to see things differently.
I am about to embark on a journey into the Teachings of Coyote, and I want to invite you to join me!
These teachings are a way to create change for the better in our lives. We will also be working with the energies of Uranus, the Agent of Change, as he prepares to go Retrograde in a month's time, on August 7th.
We will be working with ALL of the currently Retrograde planets, and their Reverse Teachings, and we will explore the Reverse Teachings of the Medicine Wheel, in the Direction of South, as they apply to our quest for change.
This is about changing our lives. It is radical change that we are seeking, as well as a deeper understanding of how these energies work in our world.
This Master Class will be hosted in a PRIVATE Facebook group. It will involve discussion, shared teachings, videos, and a program specifically designed to create radical, positive change in our lives. Individual consultations will be ongoing for the duration of the class.
This program will last through the New Moon in October, when many of the currently retrograding planets have moved to direct motion. That's 3 Moons/months, and you will need to commit to completing the course.
Astrologically, we can't move ahead until this time anyway, so why not stop and examine the potential in Coyote's teachings? 😁
There will be a $50 fee for this Master Class, and then you will be added to the private FB group. For this, I will need you to contact me with your Facebook ID url.
The group teachings will begin on the New Moon on the 12th/13th of July, but we will have thru next weekend to get acclimated. That gives you only a week to sign up.
I hope you will join me!
*Minimum 6 attendees for the class to be held. Fees will be returned if minimum is not met.
Simply click the Buy Now button below, to register for this class!



---
Powered by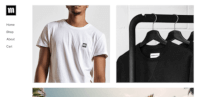 Create your own unique website with customizable templates.